I've been thinking about making this post for a while, but LBD_Nytetrayn's post made me go ahead and do it. XP Anyway, feel free to dig up your issue 92 and read along. This is going to be just a few examples of the rampant and poor copying in this issue. It was pencilled by Micheal Higgins, who I haven't seen since. Maybe he was fired over it? I'm wondering how it even passed. Maybe there was a deadline issue involved...
We'll start with page 2 of issue 92. Who doesn't recognize Fry's Eggman from his debut issue? Seen here on page 10 of issue 76, the copy, and then the original.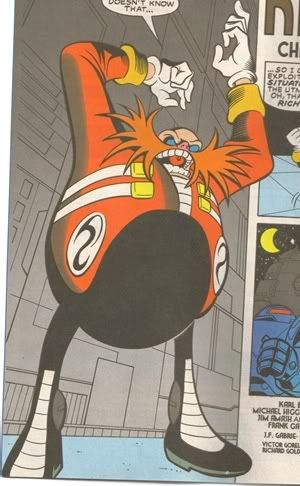 Page 3 of 92 has several copies, from multiple issues. First is page 7 of 85, then page 5 of 85, page 6 of 77, and finally page 3 of 76.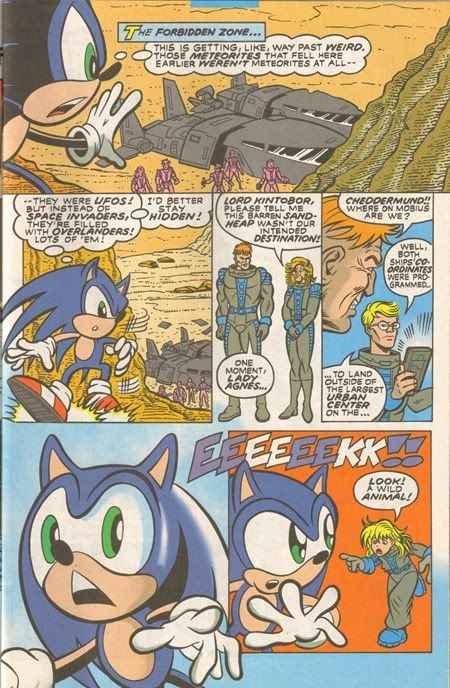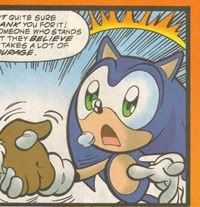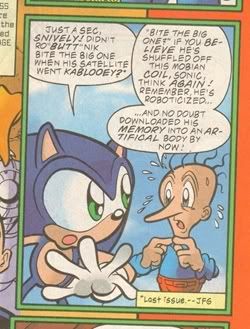 Next is page 5 of 92, where we can easily see Fry's Mina from page 5 of issue 89, and also Steven Butler's Elias from page 4 of 73. Geoffrey also reminds me of Manny Galan's style, though I couldn't find the reference, and Rotor seems to be copied from an early episode of SatAM perhaps.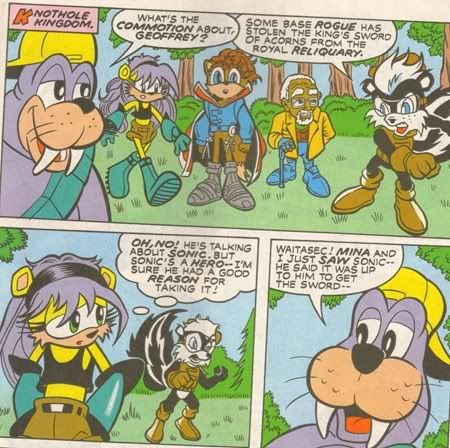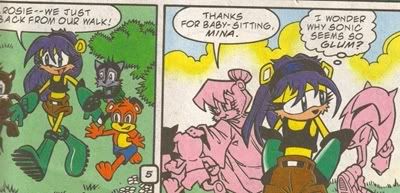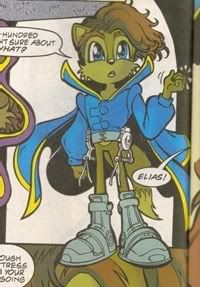 Page 7 of 92. I don't have to tell you where this comes from. It looks horrible as well... and totally out of place.
On page 11 of 92 is an easily recognizeable Frank Storm-styled Monkey Khan, taken straight from his father's image in issue 86.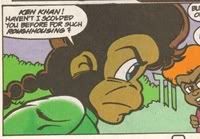 The final insult comes on page 14 of 92. If I have to explain this one, you should be beaten with a hose. :P The second image is from page 7 of issue 89.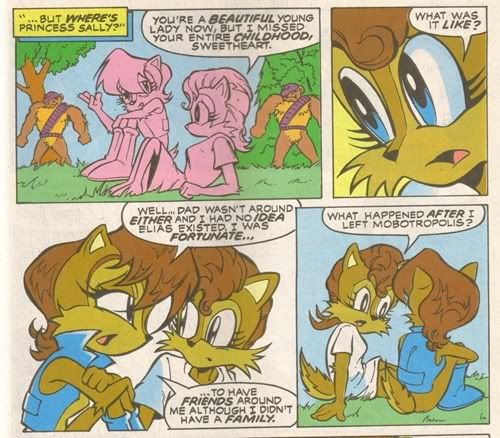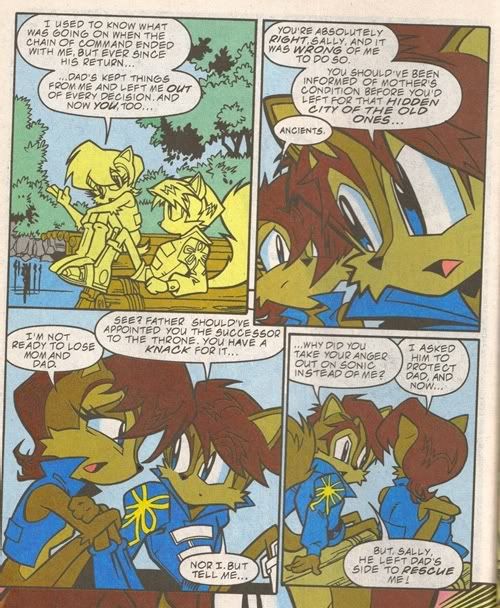 So, I don't know how I missed this when I first got the issue years ago. I just thought it was bad art. It wasn't until I went back through a couple of months ago that I realized what was going on. I just... I really hope we never see something so bad again. The characters don't even look natural! There's more than just what I've shown; take a look for yourself. If like, Ian could find out what happened to this guy, it might satisfy my curiosity. XD